Meet the Morgan Moving and Storage Staff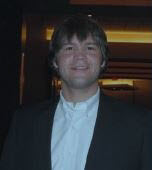 Adam Morgan: Nashville, Tennessee Branch Manager
Adam is a native of small-town Booneville, Mississippi. After earning a Bachelor of Business Administration from Mississippi State University, Adam returned to his roots and became a third-generation mover for Morgan Moving & Storage that has offices in Booneville and Nashville, Tennessee.
Adam already knew plenty about the business, having worked beside his father and grandfather from a young age. "They taught me," Adam says, "to have a strong work ethic, high integrity and great values."
Kim Fennell (owner, Main Street Real Estate) says this about Adam: "Working with Adam has been a dream. He is respectful, intelligent and carries on a family work ethic that is admirable. I saw him in many situations and he manages stress and logistics easily. I referred many clients to him – my PRECIOUS clients, I might add – and everyone raved over his employees and the move in general. I will continue to recommend Adam's company for all of my real estate clients."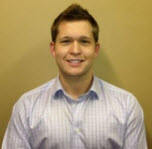 Briley Morgan: Nashville, Tennessee Private Relocation Consultant
Educated at the University of Mississippi, Briley is a third-generation mover from a small town in Mississippi called Booneville. His father and grandfather taught him the business from a very young age, where they also taught him the importance of having a strong work ethic, high integrity and great values.
After college, he relocated to the Nashville, Tennessee branch where he quickly became a private relocation consultant. He was up to the challenge and has since taken it head on!
"It has always given me great pride and pleasure," Briley says, "to provide such a valuable and professional service. I am proud to say that Morgan Moving & Storage has the most experienced crews in the industry and I am always confident that our customers will be pleased. I'll work very hard to build your trust so that I earn your business time and time again as our company has been doing for three generations."