Needing a Murfreesboro mover? Morgan Moving and Storage can provide just what you need for your home or business move. 
Gain peace of mind by choosing the reliable moving company that has been serving middle Tennessee since 1956: Morgan Moving and Storage. We professionally screen our moving team, so you can relax and put your trust in us.
Service areas include Murfreesboro, Tennessee plus:
Brentwood, Franklin and Nashville, Tennessee
Clarksville and Fort Campbell in Kentucky
Whether you need an in-state/local or out-of-state/long distance moving quote, it's free – for both your home and/or business. Contact us online or by phone (615-226-7000).
Murfreesboro, Tennessee residential moving company
Local in-state residential moves: If you'd prefer to pay less, you can do your own packing. If you'd like more convenience, we can do your packing for you. We:
Hand-wrap breakables
Use special creating for mirrors, paintings, heirlooms, and more
You'll receive a professional moving plan and you'll get access to our 24/7 online tracking system to monitor your move, every step of the way. When our trucks arrive at your new home, you can inspect each of your belongings before we put them in pre-determined locations.
Quality communication and peace of mind, all the way. 
Long distance out of state residential moves: You can choose from one of multiple pricing structures and benefit from our concierge services. You'll get an experienced relocation coach through the enCompass™ program to help you with:
home marketing
rental assistance
home buying assistance
temporary living assistance
securing your new mortgage
Murfreesboro, Tennessee commercial moving company
You'll appreciate the many benefits that you'll get by choosing Morgan Moving and Storage's corporation relocation program. You'll be assigned an account executive who will assist you from start to finish and have access to advanced technology to monitor shipments, driver information and more.
Also ask us about our office/industrial moving services.
Morgan Moving and Storage: $150 discount
Request your free moving company quote online, or call 615-226-7000 today. Be sure to ask if you qualify for our discount program.
---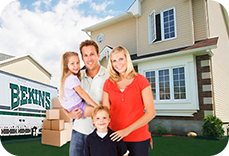 NO MATTER WHERE YOU ARE MOVING TO, MORGAN HAS YOU COVERED.
LOCAL MOVES (In-State)
LONG DISTANCE(Out-of-State)
CORPORATE RELOCATION
OFFICE/INDUSTRIAL
FULL SERVICE STORAGE
PORTABLE STORAGE
---