About Morgan Moving and Storage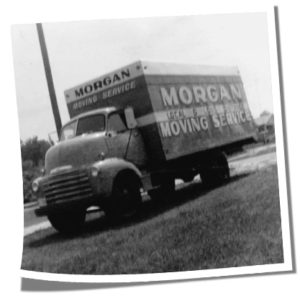 Morgan Moving & Storage has been in the freight business for over 55 years, with a combined experience that spans over more than 150 years. The company first got started in 1962 when the owner of the company, Bill Morgan, purchased his first moving van and began his business, Morgan Van Service.
Unsure of the progress he would accomplish years down the road, he began working small jobs on weekends while also having a second job through the week. Bill's wife, Joyce Morgan, handled most of his office work while also managing the local Sears Department Store. Three years later, Bill had his own small warehouse in Booneville, Mississippi.
The company grew and developed which resulted in his later purchase in 1974 of his first fleet of trucks. Morgan Van Service soon upgraded locations in 1980 to the warehouse on Highway 45 where it remains now. Joyce became Bill's full-time secretary and office manager as the business grew. Five years later, in 1985, he obtained his own van lines, Morgan Van Lines Incorporated, and delivered across the country to all 48 states. This family business would soon go on to be handed down to Bill's children, Steve and Bronzie Morgan, who are the president and vice-president of the company today.