Worry-free moving services with Morgan Moving and Storage in Florence, Alabama
When you are getting ready to move, you have enough to think about and it might feel overwhelming. But, there's good news: you don't have to handle all the details of planning, packing, storing and hauling by yourself. Morgan Moving and Storage has been alleviating the stress of relocating families and businesses for 40-plus years.
When you contact us to receive your free moving quote, we will come to your location and help you create a unique professional moving plan perfect for you. Request your quote online now or call (256) 767-6211.
Florence, Alabama residential movers
At Morgan Moving and Storage, we will carefully coordinatepacking, transport and delivery of your belongings for your local residential or long-distance residential move.
We offer packing services to handle the delicate process of transferring breakable items safely. Keep in touch with shipment of your property anytime through our online tracking system and be reassured that your items arrived safely by checking them out as soon as the trucks get to your new location.
We will handle every detail of the moving process from start to finish, so you don't have to! We even offer concierge services to help you inyour new community.
Florence, Alabama business relocation services
At Morgan Moving and Storage, we understand how important your company's productivity and profitability hinge upon an efficient well-planned relocation. Our certified moving consultants will help you get down to business expertly and economically with a wide variety of pricing options, relocation coaching services and specialized office/industrial moving services.
Our corporation relocation program provides youwith everything you need to make your transition as smooth as possible and saves you both time and money. Plus, we communicate with you every step of the way.
Get started today 
You can reach us anytime by calling (256) 767-6211 or by messaging us for a free company quote. You may also be approved for a $150 discount, so be sure to mention it when you contact us today!
---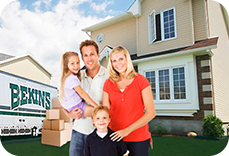 NO MATTER WHERE YOU ARE MOVING TO, MORGAN HAS YOU COVERED.
LOCAL MOVES (In-State)
LONG DISTANCE(Out-of-State)
CORPORATE RELOCATION
OFFICE/INDUSTRIAL
FULL SERVICE STORAGE
PORTABLE STORAGE
---