Morgan Moving and Storage: let us handle all the important details of your Jackson, Tennessee move
Morgan Moving and Storage has a proven track record in establishing families and businesses in new locations (40+ years!) and we want to help you do the same. It is our pleasure to serve you every step of the way.
Contact us online for a free personalized quote or call us at (731) 422-2200 to request your quote. Don't forget to ask about our $150 discount to see if you qualify.
Residential movers in Jackson, TN – Morgan Moving and Storage
Proper packing procedures are vital to the success of your move. Our friendly and courteous staff will provide you with complete packing services and, no matter how fragile the item you want shipped, we'll make sure it gets the careful treatment it deserves. Or you can pack your own belongings to save money.
We will treat your home with utmost respect. We clean up after ourselves, and protect your property from damage.We're here from start to finish, whether this is a local in-state residential move or an out-of-state long distance move.
Commercial movers in Jackson, TN – Morgan Moving and Storage
Moving an entire business can be tricky and we at Morgan Moving and Storage can help you streamline and simplify the process of your corporate relocation / office or industrial move. We are experienced in moving commercial items, ranging from expensive computer equipment to heavy machinery, and everything in between.
We can even help you with redesigning your new office space and provide resources to ease your employees' stress so they can concentrate on their jobs instead of the transition.
Request your free quote now!
You might be entitled to receive a $150 discount on your moving services. Request your free moving company quote online or call (731) 422-2200 today.
---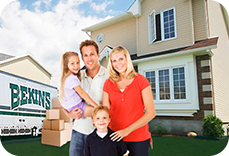 NO MATTER WHERE YOU ARE MOVING TO, MORGAN HAS YOU COVERED.
LOCAL MOVES (In-State)
LONG DISTANCE(Out-of-State)
CORPORATE RELOCATION
OFFICE/INDUSTRIAL
FULL SERVICE STORAGE
PORTABLE STORAGE
---