Morgan Moving and Storage makes moving easier in Muscle Shoals, Alabama
Preparing for a big move can be quite stressful. Morgan Moving and Storage wants to help you make the transition much easier by handling the challenging details so you can relax, knowing your household goods are in expert hands.
We will come to your home and guide you through your options and provide a free quote. Our trained staff will take the load off your shoulders and make preparing for your new location much simpler.
Contact us online today to receive a free quote or call 662-728-9483, and we'll come to your location to provide you with a personalized quote.
Household movers: local or long-distance residential moving services
We offer a full range of services to prepare you for a hassle-free haul to your new local residential or out-of-state haven. Let our professional service and expert movers reduce the stress of moving.
We'll arrive on moving day and prepare the items you chose for packing, hand wrapping them with painstaking care to prevent damage during the transit. Or save money by packing yourself.
You'll be able to monitor these items along their journey using our 24/7 tracking service online and ensure their safe arrival by examining them freshly off the truck after they arrive.
Corporation moving services
Our team of skilled technicians specializes in the exclusive particulars of organizational transfers. Many businesses today, as just example, use complex structures with networking cables that require experienced care in dismantling and reassembling. Our experienced staff knows how to meet these specific needs and much more, for businesses both large and small.
From simple hand tools to heavy duty dollies, we have the tools to get the job done productively and efficiently. Get your small business or large corporation on the move today with Morgan Moving and Storage's fine-tuned business moving services.
You could get $150 off your move when you call!
Morgan Moving and Storage wants to help you save with a $150 discount. Request your free personalized quote online or call 662-728-9483 to find out more about our discount program.
---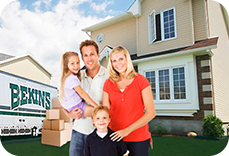 NO MATTER WHERE YOU ARE MOVING TO, MORGAN HAS YOU COVERED.
LOCAL MOVES (In-State)
LONG DISTANCE(Out-of-State)
CORPORATE RELOCATION
OFFICE/INDUSTRIAL
FULL SERVICE STORAGE
PORTABLE STORAGE
---