Morgan Moving and Storage takes great care to get you there: Tupelo, Mississippi movers
At Morgan Moving and Storage, we take great pride in our 40+ years of serving satisfied customers with our exceptional moving services. We help customers lay the foundation for success with a specially-tailored, professionally-prepared moving plan that saves you both time and money.
Contact us online today to receive a free quote or call (662) 842-1120 to receive your quote (still free!).
In either case, we'll come to your location to give you a personalized quote.
Tulepo residential moving services
Morgan Moving and Storage offers top-notch services for both local in-state residential moves and long distance out-of-state residential moves. Our highly trained movers are experienced in seamless transitions to new destinations, and you'll benefit from that expertise.
We not only hand wrap your breakables and specially crate your heirlooms and mirrors, we also protect your home during the move with runners and special padding to avoid any damage to carpeting, flooring, doorways and molding. We also cushion furniture to avoid damage to other items.
Watch your package's journey using our 24/7 online tracking system as it travels to its new home. When the trucks arrive, look over each item before it is set in a place that you predetermined.
Tulepo commercial moving services
At Morgan Moving and Storage, we promise to take care of your business as if it was our own. Our staff of certified moving consultants in our corporation relocation program is ready to assist you with the smoothest move possible.
By choosing our enCompass™ program, you'll receive an experienced relocation coach to support you with home marketing, securing a mortgage, rental or home buying help, and temporary living assistance as needed.
Be sure to ask us as well about our start-to-finish services for office/industrial moving services.
Inquire about our $150 moving discount!
Certain moves are eligible to receive $150 discount. Find out if you qualify by contacting us online today for a free on-site quote, or by calling Morgan Moving and Storage at (662) 842-1120.
---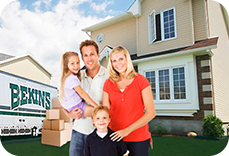 NO MATTER WHERE YOU ARE MOVING TO, MORGAN HAS YOU COVERED.
LOCAL MOVES (In-State)
LONG DISTANCE(Out-of-State)
CORPORATE RELOCATION
OFFICE/INDUSTRIAL
FULL SERVICE STORAGE
PORTABLE STORAGE
---