A team of professional movers can go a long way toward reducing the hassle and stress of relocating to a new home. Hiring experienced packers can give you the freedom to deal with other aspects of your move. Even though professional movers may be doing the heavy lifting, there are still steps you should take to ensure everything runs smoothly on the big day.
Declutter: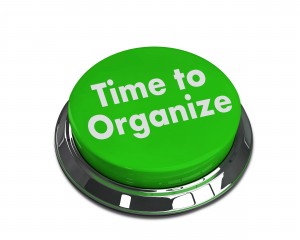 As soon as you know you will be moving, you should begin the process of purging excess clutter from your home. Take the time to go through each room to determine which items can be trashed, given away, donated, or sold at a yard sale. You should do this far enough in advance so that you can dispose of all items prior to moving day.
Clean:
You don't have to prepare for a white-glove inspection, but a basic cleaning will make things easier in the end.
Make sure all trash is out of the house

Dispose of all perishable food items and wipe down all appliances

Make sure there is no dirty laundry

Wash all dishes

Dust furniture

Vacuum rugs
Label items:
You should label large furniture pieces according to where they will go in your new home. This will save you the trouble of shuffling furniture around later. Some movers will place the furniture in the rooms they belong in for you.
Organize items you will move yourself:
You should set aside and clearly mark any items that you do not want to be packed. This typically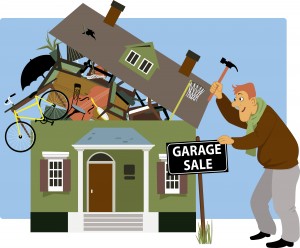 includes the following items:
Toiletries

Medications

Clothing for the duration of the move

Highly valuable items

Important documents

Supplies for pets
Take pictures:
It is a good idea to take photos of major furniture pieces and expensive items. This will ensure you have clear documentation of their condition in the event the items are lost or damaged.
Pets and children:
You should make arrangements for someone to watch pets and small children while the movers are packing. The movers will need to prop open doors so they can move freely in and out of the house. Making alternate arrangements for pets and little ones will ensure they remain safe and do not slip out unnoticed.
Hazardous materials: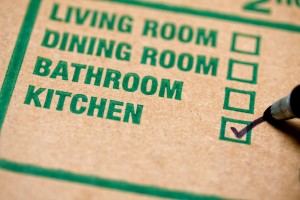 Most moving companies will not transport hazardous items such as flammables, ammunition, and pesticides. Check with your moving company beforehand and make alternate arrangements for materials they will not transport.
Finally, take a deep breath, relax, and enjoy the adventure.  
Prepping your home for professional movers