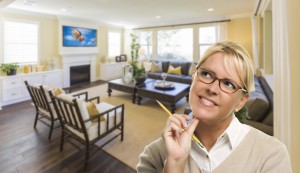 Staging your home can highlight all of the great things about your home in order for it to sell faster and at a higher price. Staging a home is different than simply preparing a home to be able to sell it. While preparing to sell a home can include making repairs, home staging involves improving the appearance of your home in order to put it in its best light. While home staging has advantages, there are also several drawbacks. Learning the pros and cons can help you decide if staging your home is the right step for you.
Pros of staging your home
Increases selling price
Homes that are staged often sell for higher amounts than those that are not. Some real estate firms estimate that this can add $26,000 to the selling price of a home on average. When selling a home, often times sellers have to justify their selling price in order to get prospective buyers to make a good offer on the home. Staging a home helps to justify the price that is being asked.
Makes a home stand out
In areas where it's a buyer's market, every advantage counts. Each home needs to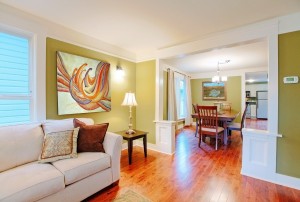 stand out in the buyer's mind and staging helps to do this. Making your home stand out to the many prospective buyers will bring in more offers.
Reduces selling time
Staging a home can reduce its time on the market. If you are paying two mortgages — one on your old home and one on the new — it can be extremely important for the old home to sell quickly.
Cons of staging your home
It can be expensive
A professional home stager may charge $200 to $500 just for the initial consultation and may charge $3000 to $5000 for the completed home staging. This can be made up if the home ends up selling for a higher amount, but having the money up front to pay a professional may be difficult.
Takes time and energy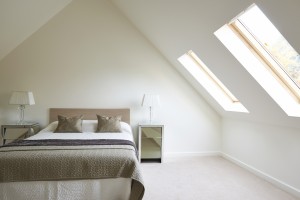 Home staging on your own by making the exterior and the interior look aesthetically pleasing can take a lot of time and energy. When life is already stressful with moving, this added task may be too much for some sellers.
Sprucing up the yard, decorating the home in neutral colors, depersonalizing it of photos and personal effects and making the entire home smell and look great are all a part of home staging. Doing so can cost extra money and effort but usually rewards the seller in more offers that are higher in value.
Pros and cons of staging your home