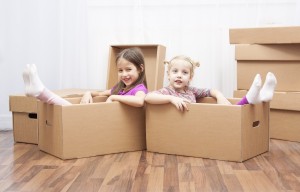 Moving day is almost here and you have a long list of things to do in order to get ready. You thought carefully over every detail, but somehow you forgot all about protecting your floors!
Making sure to not scratch, dent or stain floors and carpets will make a big impact on your old home's resale value, or make your buyers a little unhappy with you. Follow these tips to ensure you get the most out of the home that has given you so many good memories.
Carpet
Self-adhesive, special carpet film is the most reliable solution for this problem and can be purchased at most hardware stores. The film adheres to the carpet and prevents anything from getting spilled or leaked onto it. Blankets, towels, or old cloths can also be used as a cheaper alternative.
Tile
With tile, it is important to not drop heavy objects. Since they can cause the tile to crack and split, a protective covering is needed. If moving heavy objects across tile floors, first place the object on a piece of plywood and a blanket so you can easily pull it across the floor without causing damage. For dirt and dust, blankets and clothes work fine.
Wood
Sticky-sided paper can be laid across wood floors to keep away dust and dirt. There is also a special film used to cover wooden floors much like the carpet film. Blankets and old towels also offer protection from scratches and dents that can occur from large or sharp objects. Whenever furniture with legs is being moved, cover the legs with an old cloth or a towel to avoid scratching. Also, old rugs can be spread out to catch the dust and dirt that gets tracked in on shoes.
Laminate
Don't forget laminate floors. They can be protected with sticky-sided paper, but plywood works better at keeping the floor from being poked through and dented by heavy or sharp objects.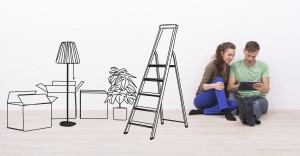 Follow these simple tips to minimize the chance of ruining your floor and carpet when moving. When moving your belongings into the new home, be sure to protect the floors in that house using the same methods to help protect your new investment from damage.
Trust the professionals at Morgan Moving and Storage to protect your floors and the rest of your belongings during the moving process. We take great care with our clients, with the condition of their belongings as a top priority. Click here for a free quote.
Protect your floors on moving day and beyond!