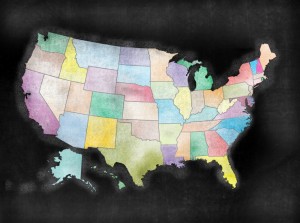 Some states are more business friendly than others – and the difference exists in large part because of state inventive programs such as tax credits, grant funding, loan programs and tax exemptions that help business owners financially.
There are nearly 2,000 business incentive programs currently available in various states and territories in the United States. So, in 1999, the Council for Community and Economic Research (C2ER) began creating a national database to give "economic developers, business development finance professionals, and economic researchers a one-stop resource for searching and comparing state incentive programs."
At the C2ER site, you can hover your mouse over your state – or the state where you are considering a move – to see how many programs exist there, as well as a partial listing of recently updated programs. States with larger numbers of programs are a darker shade of orange; states with fewer, a lighter shade.
Example: you're considering a business move to Kansas
If you hover your mouse over Kansas, you'll see that they have 49 current programs. A chart provided for that state indicates approximately (adds up to 50):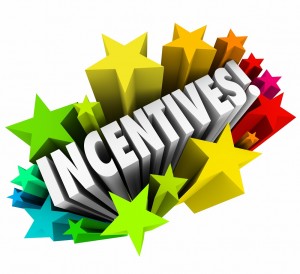 18 tax credit programs
13 tax exemption programs
10 grant programs
6 loan/loan participation programs
3 tax deduction programs
If terms used are unfamiliar to you, C2ER provides a glossary.
Recently updated programs in Kansas include (but are not limited to):
Commercial and Industrial Machinery Tax Exemption
Carbon Dioxide Capture/Sequestration Tax Deduction
Waste Heat Utilization System
Bond Finance Program for Wind and Solar Manufacturers
Ethanol Production Incentive
Research and Development Credit
Rural Opportunity Zones (ROZs)
Kansas Capital Multiplier Loan Fund
Kansas Capital Multiplier Venture Fund
State Historic Rehabilitation Tax Credit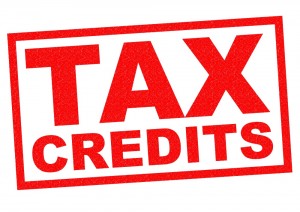 If any of these sound intriguing, you can search for more information on them in Google. For example, here is more about the Kansas Capital Multiplier Loan Fund. You can also Google "Kansas business incentives" and get results such as this one – or this one.
Does relocating your business make sense?
Choose the right mover
When it's time for your commercial move, choose the Mississippi / Tennessee movers of choice –Morgan Moving & Storage – and request your free quote online.
Commercial moving tips: state business incentives