Moving can present challenges – and, when moving from a larger home into a smaller one, a challenge can include what to keep. We all accumulate things that have special meaning for us, so facing a cutback in storage capacity can be daunting. But, with a little planning and willpower, you can downsize into an exciting new phase of your life.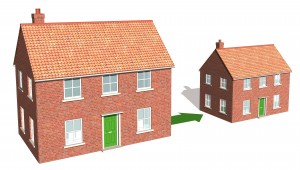 Take it one room at a time. It should be fairly easy to identify the things that you use every day: your work wardrobe, household linens and kitchen gear. Quickly go through these everyday items and discard any that are damaged beyond repair. Make a list of items that must be replaced when the move is completed.
Non-essential items are tougher, and this is where the will power is needed. Books and movies should be thinned out. Will you really read those books again or sit through these movies for the umpteenth time? If not, donate them to a worthy cause. Discard old magazines and old appliance manuals, and run any outdated financial or legal documents through a shredder.   
Tools are big, bulky and heavy. DIYers need to consider which tools they will likely use in the new home. Going to a condo? You can dispense with the mower and trimmer, and a smaller workshop means fewer hammers and saws.
Family and personal items with great sentimental or historical value should make the cut, but consider whether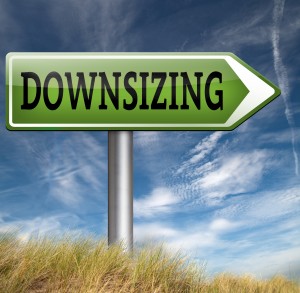 there is some way to minimize them. Pictures in big photo albums can be carefully removed and stored in acid-free folders or envelopes. Reframe artwork in slimmer, less obtrusive frames. Sort through collectibles and if they are just too big to work in the new space, takes pictures from every angle to keep as a memento.
Old electronic equipment piles up seemingly overnight. Will the large flat-screen television work in the space? If not, give it away. Older cell phones and tablets should be recycled or donated to organizations that refurbish them. If you have not touched it in a year, you do not need it any longer.
Downsizing is a wonderful opportunity to reassess what is really important. New beginnings often include shedding old ideas, habits and possessions, and you will probably find that you don't miss any of them.
Let the professionals at Morgan Moving and Storage help you with your packing and moving needs. We know how to move you and your family, and how to plan a move to any size home. Contact us today for a free quote.
Downsizing – How to move into a smaller home