Even if you're excited about your move, it can be hard to say goodbye to friends, especially if you're moving far enough away that getting together again would be challenging. Here are three tips to help you through the process.
Tip #1: Throw a party.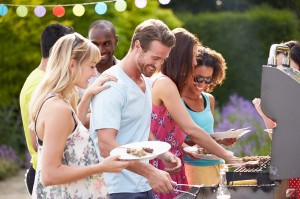 If you're moving when the weather is pleasant, then you could throw an outdoor party where everyone brings a lawn chair and something to eat and/or drink. If the weather isn't cooperative, hold the party indoors, even if the house is basically empty. Or meet at a nearby restaurant or other favorite gathering spot.
Tip #2: Write a personal note to close friends.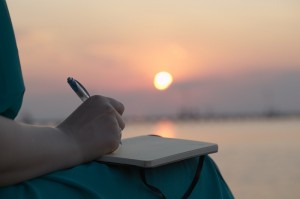 In today's hurry up electronic world, a handwritten note is special. You can also include pictures of events that you've enjoyed together and, in many cases, humor is appropriate, especially if it relates to inside jokes that you've shared. Perhaps you can even give a small gift that will remind the other person of your friendship.
Tip #3: It's okay if you cry.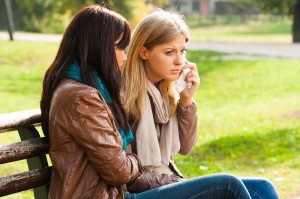 If you've been close to someone and aren't sure if you'll see him or her again, it's natural to get a bit weepy. In "The Health Benefits of Tears" in Psychology Today, Dr. Judith Orloff says that "Tears are your body's release valve . . . a way to purge pent up emotions . . . For both men and women, tears are a sign of courage, strength, and authenticity."
Looking for a mover who can help streamline the process? Request a free no-obligation quote from Morgan Moving & Storage now.
More moving tips: saying goodbye to friends