When you're moving, one of the challenges can be making friends in your new neighborhood. And, when you're in the middle of a move, you don't have time to consider the finer points involved in making a good first impression on them. So, here are some quick, helpful tips!
Tip #1: If at all possible, introduce yourselves a day or two before your move.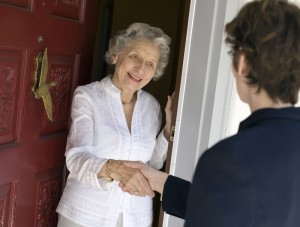 That way, you'll already know your neighbors when the big day arrives. If that's not possible, wave and smile when seeing neighbors for the first time on your move date – and, once all calms down, introduce yourself and your family. About.com suggests one new handshake a week as a way to pace yourself.
Tip #2: Consider throwing a housewarming party and inviting your new neighbors.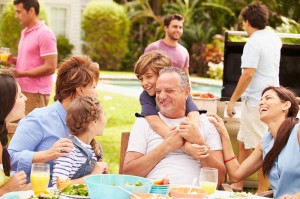 If the weather is good, a cookout is usually a good plan. But, whatever you do, it's fine to keep it simple and just focus on the great company. Guests know it's been a transitional time for you and shouldn't expect something fancy. About.com offers useful party planning tips specifically for after a move.
Tip #3: Organize a community garden – or try another one of the offbeat suggestions by Allstate.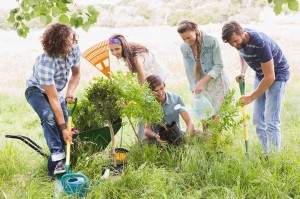 We love the creative approach by Allstate where they suggest crafting a house-shaped box of books to share as a free lending library – or to hold a yard sale or even organize a shared community garden in your new neighborhood. The possibilities are endless!
Are you planning a move? Request a free no obligation quote today!
Moving tips: meeting your new neighbors